Unwind at a long stretch of secluded 'Naithon beach or take a dip and chillax in swimming pools enveloped in panoramic mountain views and delicate gardens. The olympic-size pool is perfect for avid swimmers, while kids and happy snappers will go crazy over the turquoise lagoon with a real sandy beach.
A day spent at the beach is a day well spent. From early morning strolls against the sea breeze to the bewitching shades of sunset, the possibilities for enjoying the ocean playground are endless, and right in front of the resort.
Experience an adrenaline rush by surfing your way through Phuket's first and only marine national park. Whether you are a seasoned surfer, a total beginner, or somewhere in the middle, this pristine spot has your name on it.
Imagine yourself chillaxing in a secret tropical oasis. Our lagoon pool with soft sandy shores — enveloped in a mountain backdrop — gives a real sense of natural seclusion, where guests can immerse in a state of total relaxation.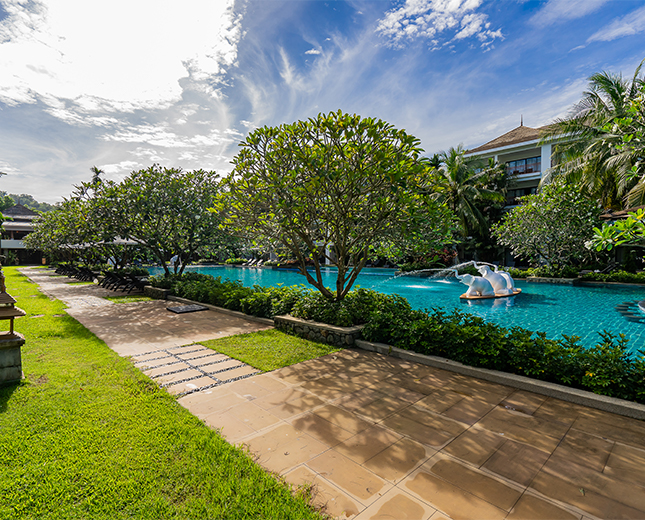 Take full advantage of our 40-meter pool by working on your butterfly stroke, or simply sip while you dip at the swim up bar. What better way to cool down after completing some laps than with a drink in hand and body in the water?