A Day Spent at Naithonburi
No matter what brings you to Naithonburi Beach Resort, our long list of activities ensure that you will never run out of things to do.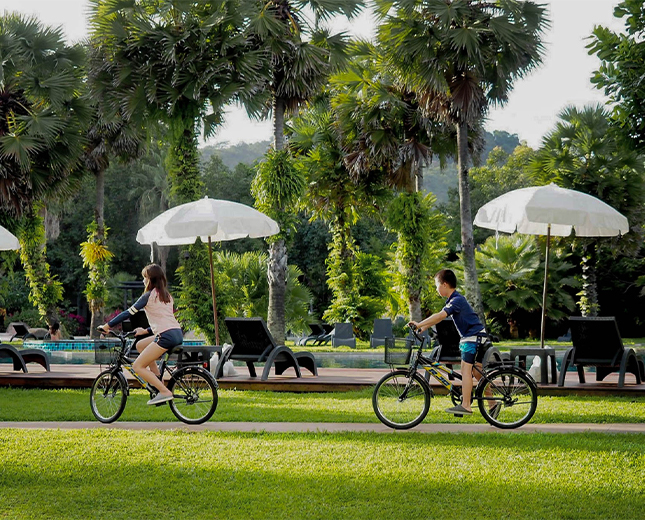 Previous
Next
Cycling
More than 20 Rai and two kilometers of paved walking trails make Naithonburi Beach Resort a wonderful place for biking. Guests of all ages can soak up the spectacular scenery and greenery on bicycles, available free of charge.
Previous
Next
Game Room
Unplug from the digital world and take a trip down memory lane with a range of exciting board games. Foosball, pool, pinball and Nintendo Switch are also popular options that guarantee a fun-filled day to make you lose track of time.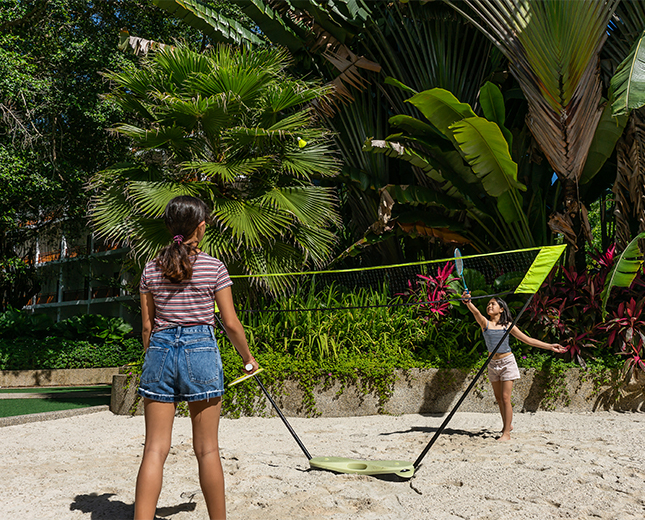 Previous
Next
Playground
Enjoy with tons outdoor activities together including table tennis, badminton, volleyball, kid mini-volleyball, building sand castle surrounded by scenic natural.
Previous
Next
Fitness Center
Why let a vacation get in a way of your exercise regime? Stay on top of your fitness game through the holiday at our spacious and fully-equipped modern gym. From cardio to weight lifting, we have you covered for a full and thorough workout.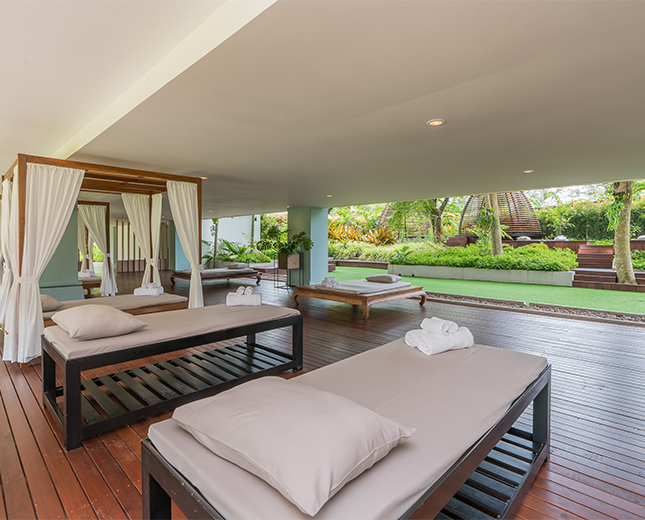 Previous
Next
Massage Parlor
Pamper yourself at our open-air massage parlor, and feel the gentle sea breeze as the therapist eases your body's stress and rejuvenates your spirit. Treatments can also be customized to suit personal needs and fit everyone's bill.